...making a cup of tea, turning on easy listening on the radio, and starting a scrapbook layout. Since Logan was with his grandparents and Chris was out for a bit I took advantage of the alone time to finish reading my mags and then start the scrapbook layouts for next month. I started at home and finished at Chris' dads house...Here's the final product (my camera gives these pages no justice)
Taking these pictures reminded me of how badly I need to invest in an easel and/or better camera. Anyways I used the pictures from the day Logan was born...The technique taught for this layout was using a distressing tool like the one below.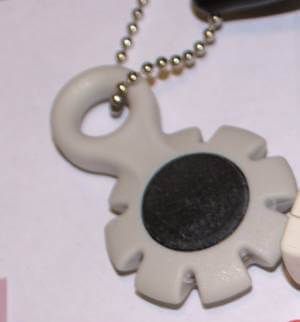 The tool allows the paper to be frayed and curled, which looked further distressed when using a stamp pad (any color...I chose stamp colors Cocoa and Sweet Leaf sold by Close to My Heart). I used glitter made by Martha Stewart to embellish the butterfly on the second page and Stickle glitter for the butterfly on the first. The die cuts were made using the Cricket, however, since I didn't cut them myself I don't know which font box was used.
I picked up a copy of House and Home yesterday and fell in love with this fabric:
(photo courtesy of
http://www.fschumacher.com/
)
It's a bit expensive at $215 a yard but I love it...I saw this on a chair that had been upholstered using this fabric! I wish I could post the chair but I can't find it. Then I saw these chairs that looked fun and well I loved them too =) Relaxation and fun are what Sundays were made for ♥
(photo courtesy of
http://www.alannacavanagh.blogspot/
[Google search 1/31/10])