....definitely not a work day! Even though it was only 5 hours it was 5 hours too long! I would have rather have slept through 7 AM instead of being up at 7 AM! Yeah last Sunday was way better. Super bowl was awesome (I didn't watch it). I loved that New Orleans won though!! Woo for the Saints. I wasn't happy about having Chris break the news about Memphis to everyone. Yeah that's right...Memphis. The city that is supposed to be an opportunity for us even though it's the biggest unknown yet and we're not even engaged! I cried. I'm not sure I want to go. I have nothing or anyone out there. My mom's 4 hours away so that's a plus. Still I won't have someone knocking on my windows at all kinds of inopportune times. Crap. I'm a Jersey Girl. How the hell do you pump gas? Coach outlet is in Nashville which is 3 hours AWAY. Yes I already looked for the Coach outlet...lol. I'm not shallow, I just love my Coach! =) I'm sad. Chris is worried about money, in fact, I feel that's all I ever hear out of his mouth. It's becoming a nuisance actually.
I'm trying to feel a little better by using this blog as an outlet because Chris and I are almost on our 3rd full blowout over the subject. I don't feel like using this blog though as a place to whine so I'm going to post some pretty stuff in purple..Yeah I don't like purple but Real Simple had some cute inspiration for the color.
Niche Modern Solitare pendant, $425 (
http://www.ylighting.com/
)
LSA violet vase (
http://www.conranusa.com/
)
I love these glass knobs from Anthro!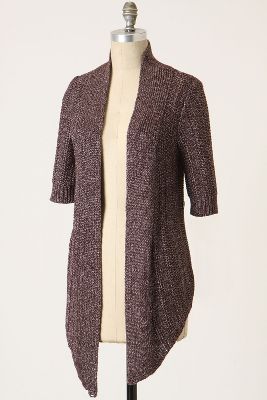 sweater from Anthro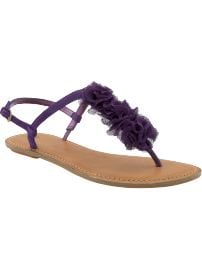 I love sandals and flip-flops. These are from Gap.
and to end I'm posting up these Hydrangeas (mmm smell good and remind us of spring)
♥